A
ccording to the Low Voltage Electrotechnical Regulation (Decree 842/2002 of 2 August), which affects the business premises, the project shall be prepared and signed by a authorized technician and approved by the corresponding official association.
Before starting the implementation of these installations, it must designate a competent qualified engineer responsible for the technical direction of the electrical work. Who issued once the work is completed and verified, the certificate, management and completion of work.
The installer shall be required to issue a certificate of installation (official form) and an appendix of information (or information and instructions manual) for each installation performing either new or remodeling an existing one.
That Annex or manual should contain sufficient information on the installation, including a description of the basic technical characteristics of the installed electrical equipment and materials. Also providing the line diagram and graphic or digital documentation describing in detail and sufficient levels all traces of existing electrical conduits, identifying and locating the tables, devices, installed boxes, spotlights, switches and sockets, corresponding.
Additionally a graphical representation of the network layout of the land will be provided identifying electrodes and grounding points. Will also contain general and specific instructions (performance), security (prevention, bans, …) and maintenance (which, frequency, how, who, …) necessary and essential to operate properly and safely installation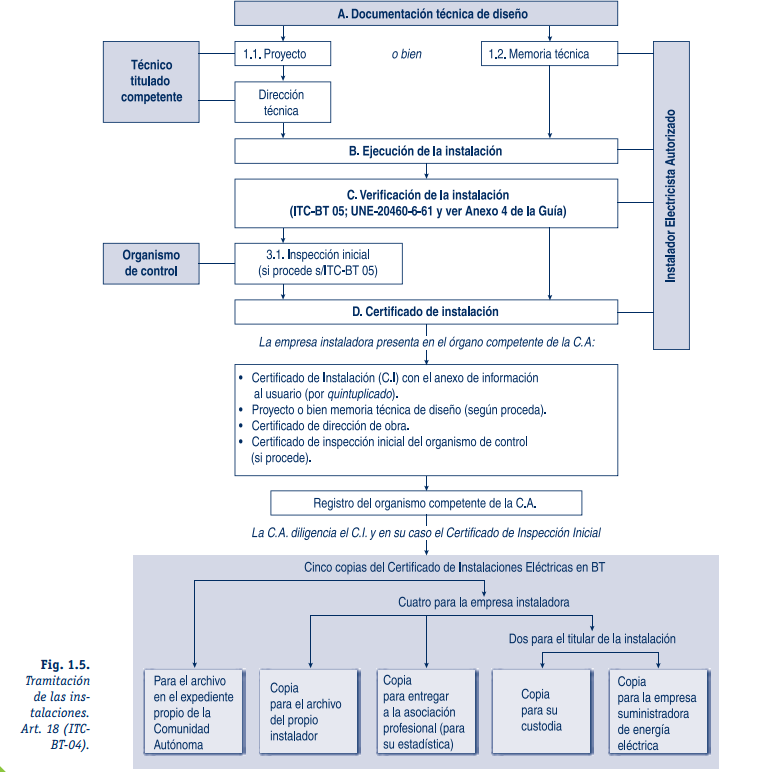 This post is also available in: Spanish